I am Patricia Walker-Koopman. In 2022, I opened my own Kynagon Dog Trainers Academy in Amstelveen. I strongly believe in the Kynagon method, because it is a pleasant way for you to learn to work together with dogs. This method never involves any punishment or inflicting pain. Our training sessions are always based on our core values: personal, passionate and professional.

My husband and I have three children and five Border Collies. Despite our busy lives, we have a very special connection with our dogs. Moreover, the Border Collies are an important part of the Dog Trainers Academy.
"All dogs
in the world
happy"
Working together with your dog, without punishment
My goal is to introduce as many dog owners and animal professionals as possible to the Kynagon philosophy: recognising and understanding natural behaviour and solving unwanted behaviour.

Dogs are part of our lives. We choose to spend a lot of time with them, and they become part of our families or faithful co-workers. Not the kind of relationship that involves punishment. Our methods are force-free and based on rewards.

Both before and during the training session, I will always critically look at what you and the dog need: think, plan, do. I will make a plan in advance, but also during the training sessions, I will make sure that they are successful and pleasant for your dog.
Where we work
Our training facility in Amstelveen is designed especially for the training programmes of Kynagon Dog Trainers Academy.

We like to welcome dogs and owners of all levels who want to enjoy working together.
Kynagon Netherlands / Greece
The first time I came into contact with Kynagon Dog Trainers Academy was in 2018, when I visited 'The Crufts' in Birmingham, the greatest dog show in the world. That is where I met Dimosthenis Moumiadis of Kynagon. We got to talking and it turned out that we shared the same ideas on how to train dogs. No punishments or inflicting of pain, but working pleasantly together.

Completely inspired by Dimosthenis Moumiadis, I decided, there and then, to take the Kynagon training programme in Greece. After twelve long weekends, in May 2019, I passed my exam. Unfortunately, the month before, I had been diagnosed with cancer, so that I had to postpone the plans to set up my own Kynagon training programme.

Until 12 November 2022! My illness had taught me that you have to do what makes you happy. And so, with great enthusiasm, I opened the doors to my Dog Trainers Academy in Amstelveen.
Patricia's training programmes
Individual training
For a puppy, the first weeks in its new home are extremely important. It is during this period that the foundation is laid for its behaviour later, as an adult dog. There is no age limit for dog training, but we would recommend starting at two months.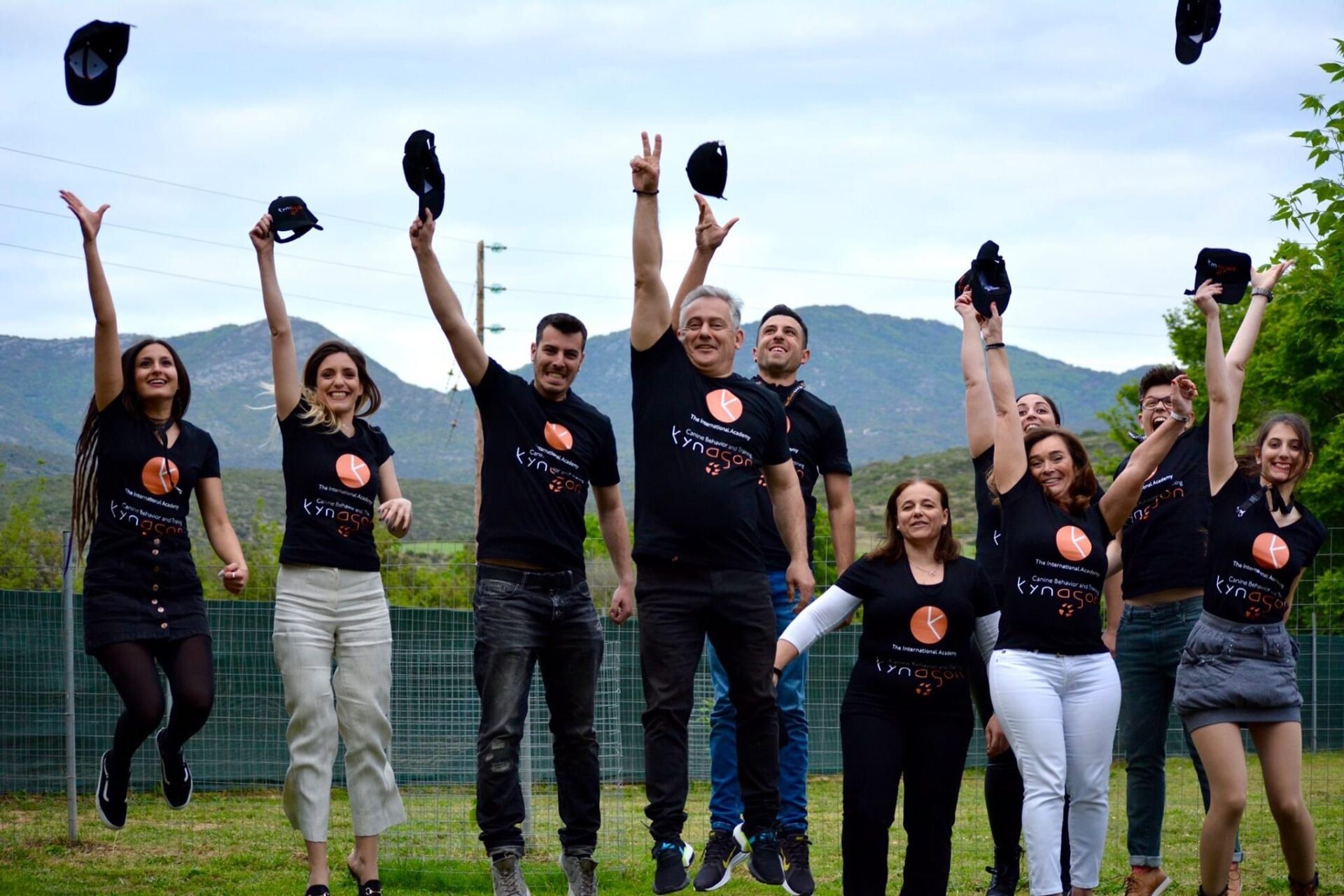 Dog Trainers Academy
The Kynagon Dog Trainers Academy in Amstelveen is set up especially for people who want to become dog trainers and for professionals who frequently come into contact with dogs and their owners. After this training programme, you will have scientific and professional knowledge about training simple and complex behaviour in dogs.